Freelancers, private users, entrepreneurs, and sole traders
PayXaf is an all-in-one mobile banking solution designed for everyone, offering premium banking services with no account fees and no minimum balance requirement. In addition to banking services, PayXaf offers smart business tools so you can easily stay in control of your finances, saving time and money. We enable businesses and individuals to accept payments by cash, bank transfer, MTN Mobile Money, Orange Money, QR codes, PayPal or payments by cards.
Free Plan Available

Full Data Privacy Compliance

100% Transparent Costs

Commitment-Free

Real-time Spending Overview

Debit Prepaid Card included

Send Money

Deposit Money

Withdraw Money

Payment Request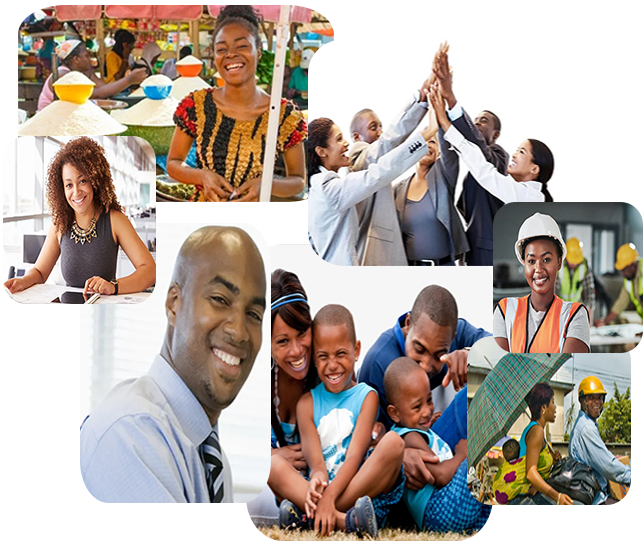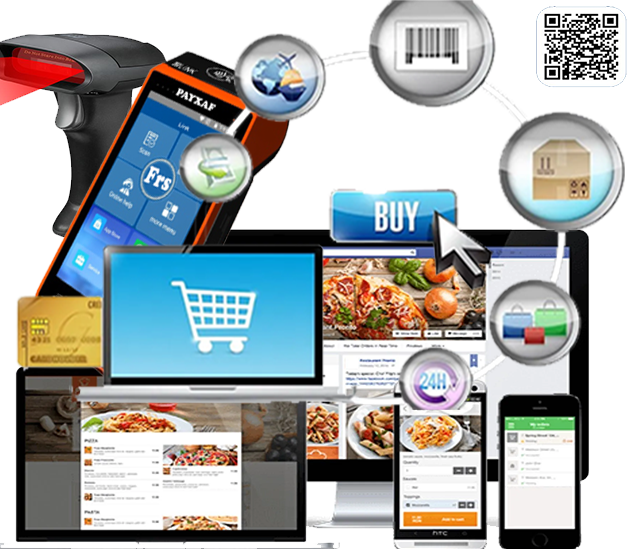 Merchant Account Services
PayXaf Merchant Services is serving merchants throughout the CEMAC region; Cameroon, Cameroon, Chad, the Central African Republic, Equatorial Guinea, Gabon, and the Republic of Congo. Whether you are selling on your online store, a mobile app, a subscription service or testing out your business idea, PayXaf gives you the power to receive payments from your customers and make payments to your suppliers in ONE account. Sign up and get multiple payments options and reach more customers anywhere in the world with additional tools designed to remove the complexities of growing your business
Competitive Rates

No Setup Fee

A powerful open API

Coverage around the world

Business without borders

No Application Fee

Send E-Invoices to your customers

Zero integration fees

Multiple payout options

Flexible integration options

No Termination Fee

No Annual Fee

24 Hour Customer Service and Support

24 Hour Approval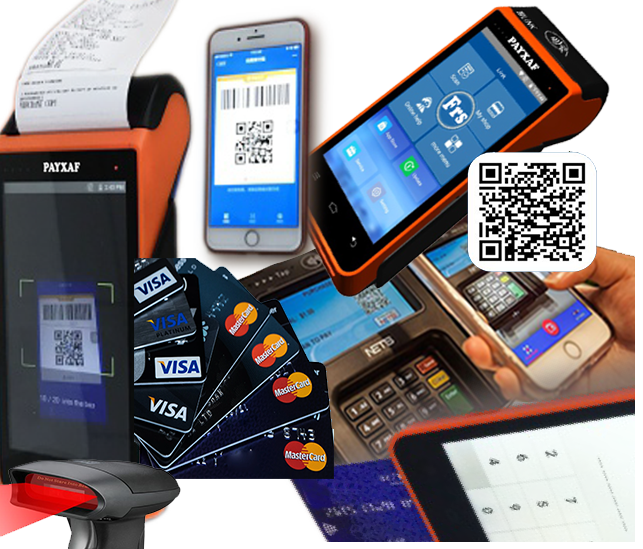 Automate Your Business's Payments
Get the PayXaf Smart POS, a terminal running on Android OS and automate all payments in your business. A wireless POS payment terminal and card reader that allows a faster and more convenient way of taking payment and printing receipts immediately. Find below the benefits of PayXaf Smart POS.
Accept VISA Payments

Accept PayXaf Payments

Accept MasterCard Payments

4G I Wi-Fi / Bluetooth / USB

Real-time Reports

Support 3rd Party POS

High-speed thermal printer

Dual camera

Li-ion rechargeable battery

Advanced security

Android 7.1 / 5" touchscreen

Reads Chip / Magstripe / NFC / QR code / Mobile wallets
Reseller and Agent Offerings
Do you run a small company that interacts frequently with regular clients? Through PayXaf, you can offer your customers extra services and earn additional money from transaction commissions. Sign up as an agent by simply following the agents' registration process on our website. Once you complete your online application you will receive an email or a phone call from one of our account sales representatives to help you setup your agent account. The agent account will enable you to vend out airtime, send / cash out / cash in money, make bill / utility payments on behalf of others, monitor transactions and track how much daily commission you have made.
Deposits

Bill Payments

Transfers

Automated Accounting

Withdrawers

Premium Support

Direct Debit

Remittances

Easy joining process

Vending Airtime

High Earning Potential

Secure and Reliable Platform
Benefits of using PayXaf
PayXaf is the safest and most convenient way for merchants to get paid and for customers to make payments.
| Packages | Freelancer | Client | Business Man |
| --- | --- | --- | --- |
| Control payout timing | | | |
| Transparent payouts | | | |
| Automate evidence submission | | | |
| Collaboration notes | | | |
| Deposit tagging | | | |
| Technical support over IRC | | | |
| 24×7 support | | | |
Features That Make The Difference
Empower your business with all the right tools to accept online payments and provide the best customer experience.
Shine your eyes - Stay on top of everything, anytime, anywhere
Access our single dashboard and reporting tools on your PC, tablet or on mobile to keep track of sales, payments and your customers anywhere you go.
Multiple sales, payments and customer channels all in ONE simple view:
Instant SMS or Email confirmation of payment to both business and customer.
Download or access real-time statement of your payments and cash ins.
Analyze customer purchase trends and Insights.
Keep your loyal customers engaged with Bulk SMS or Emails on their birthdays, offer discounts and many more.
Get Started
We provide the best payment gateway service. Our numbers speak for themselves
We are different because our services are open to everyone with no extra fees and charges. Anyone can start receiving payments online in one click.
What customers say about us
PayXaf, a brand you can trust, assists you in money management that just feels right.
Our trusted Partners
Our partners are very satisfied with our services, we have included some of them, that have benefitted most from our payment services.
Integrate Payments in minutes, not months.
PayXaf API is changing the way many companies conduct business. As such our foremost aim is to enable and provide a service that is flexible, reliable, and dependable.
 Provide easy documentation for support and adoption.
 Cross Platform ready and enabled.
 Uptime consistency
 Scalability
PayXaf e-Wallet will make your life easier
The PayXaf e=Wallet allows you to make online payments, shop, dine, settle salaries, pay school fees, vend airtime, receive funds and send money worldwide instantly. Additionally, there are countless opportunities to do more of things you love to do, all thanks to our extremely low rates. Sign up today and start enjoying the infinite features of your e-wallet. Invite your friends and get rewarded once they do their first transaction on PayXaf. The following benefits come with using a PayXaf wallet for your payment process: convenience and efficiency.
No Registration Fees

No Maintenance Fees

No Bank Account Needed.

No Minimum Balance

No Yearly Fees

Receive and Transfer Money

Pay your Bills

Remittances

Receive Your Salary

Receive Airtime

Online Shopping and E-vouchers

Cash withdrawal
I have been using PayXaf Payment Gateway for a while and this is the best decision I ever made regarding mobile payments. It is robust, simple to use, convenient and quick way to integrate with mobile money payment Systems. I don't have to wait days and weeks for payments to be cleared. PayXaf has made my life easier.

Great service and support. Each time I have an issue, a question or anything that needs help, the support is fast, helpful and friendly.
Bertine Malah
Marketing Specialist
I used to have issues sending money to finance my projects back at home. It was costly and took at least 2days. Thanks to PayXaf, my projects can now easily and quickly be realised.
Jennifer Weynifor
Freelancer
We see PayXaf as more of a partner than a service provider. They're constantly innovating to help us find new ways to serve our clients and increase our sales.

Tekonang George
Small Business Owner
PayXaf gives us next day settlements. For a startup like us it means money reaches our account without being delayed anywhere.
Gilbert Ngwa
Developer - GNT
PayXaf is a great money transfer service that helped me in receiving and sending money in a timely manner. In addition they provide a great customer & technical support.


The news from our blog
PayXaf is a secure online payment service, allowing you to send, spend and receive money worldwide without worrying about your security and privacy. Stay with us here to find insights, updates and news on our dedicated fintech.